Do you know who was the First James Bond Film Actor?
It's hard to find out people who aren't familiar with the name James Bond. James Bond has occupied a very popular place in literature and cinema for ages. Ian Fleming is the creator of James Bond. He has acquired a special place in audience mind to create this extraordinary spy character.
The identity of James Bond certainly does not need to represent to readers. 'My name is Bond, James Bond!' – 007 is enough for the film fans. Every film in the James Bond series has something cool, thrilling and fun about it. For this reason, Mr. Bond does not take time to win the hearts of all classes of viewers. In three hours he will not only entertain you but also show off a great list of cars, gadgets and beautiful ladies.
The first book in the Bond series, Casino Royale published in 1953. Six decades later, James Bond still revered all over the world. A closer look reveals that in the West and even in sub continental Bollywood follows the shadow of Ian Fleming's James Bond to make spy-based films.
Filming for James Bond began in the sixty decade .In 1961 Eon Productions began work on Dr. No, an adaptation of the novel of the same name. All total, 7 actors have been characterized as James Bond in 26 films so far. Twenty-four films produced by Eon Productions and two independent films.Sean Connery was the first actor to portray Bond in film in Dr. No (1962). He is familiar as one of the greatest James Bonds of all time. Let's be acquainted about him at a glance.
Acquaintance with Sean Connery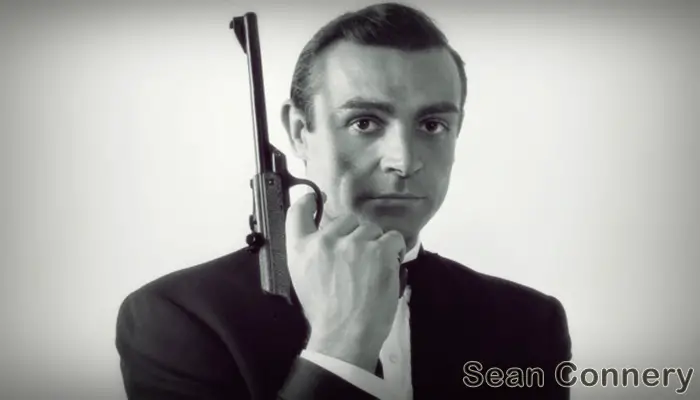 Sir Thomas Sean Connery is a Scottish actor and producer who made his James Bond debut in 1962 with the film Dr. No. Although several Bond films have been made before, this is the first official James Bond film among James Bond series. The film was produced by Harry Saltzman and Albert R. Broccoli and directed by Terence Young.
As the first Bond, Sean Connery received rave reviews from audiences and critics alike. Surprisingly, Ian Fleming did not want to take Connery as a bond at first. The author said that Connery looked like an old stuntman and had no glamour. However, Connery won his heart with the first picture due to his acting skill. The author was so pleased that he introduced Bond's Scottish father in the next book, matching with Connery.
As a first James Bond, Connery gained highest appreciation from audience. According to most film fans and some film critics he is the greatest. There was a kind of roughness in the bond he played, which was not in any of the later bonds. As a Bond, however, there was a slight lack of humor in him. Most of his jokes were brief, abrupt, and relied on his expression.
Sean Connery portrayed James Bond character in total 8 films from 1962 to 1983. The films are, Dr. No (1962), From Russia with Love (1963), Goldfinger (1964), Thunderball (1965), You Only Live Twice (1967), Diamonds Are Forever (1971) and Never Say Never Again (1983).
Who is the Best Bond?
Undoubtedly, everyone who has portrayed James Bond character from starting to end of the series has been extremely talented and promising. Of course, they all deserve acclamation. There are may be some arguments about who is the best bond. Many spectators think that Roger Moore is the best who starred in the highest-grossing Bond film. Many of them consider Daniel Craig as the best Bond character. He has been named in the latest 'Badass Bond' also. He proved that he was the perfect timely Bond!
In the meantime, Pierce Brosnan and many others played the role of Bond, but no one gained as much praise as Sean Connery or Daniel Craig. They had a strong appeal and influence on audience.
Sean Connery is very popular among some special classes of viewers. He is also my personal preference who fits most for the Bond character. His influence as the first Bond seems to be a little higher than any other Bond. Among all James Bond cast, Connery had the most similarities with the original bond character in the novel. I like him most for his marvelous acting as well as his manly magical personality.
Final Words
There is no special criterion for the popularity and excellence of bonds. With the change of time, faces have also changed for the bond character. The more time passes, the livelier, frightening and sharp the actors become. After so many years of releasing 'Dr. No', the appeal of Bond has not diminished even today. The name 'Bond' is still enough to thrill us because he is one and only the Bond…James Bond!