What is the Best Disney Film Ever? It is tough to answer this question just mentioning one film name. Since 1923, Walt Disney Animation Studios have been giving us unforgettable and tremendous fairy tale films one after another.
We all spent a large part of our childhood enjoying by their cartoons and animated films. It is quite impossible to mention just one name which can be considered as Disney's best film ever.
However, there are bunch of best Disney films available in the net world. According to my consideration, I shortlisted five top best Disney films among them. Take a look if you are truly keen about Disney films. Below film names may match with your preference as well. Have a look.
1.Beauty and the Beast (1991)
'Beauty and the Beast', the 30th full-length animation feature film by Disney Animated Canon and the third film by Disney Renaissance. Linda Woolverton wrote the film's screenplay with the help of Roger Allers, Brenda Chapman, Chris Sanders, Burny Mattinson, Kevin Harkey, Brian Pimental, Bruce Woodside, Joe Ranft, Tom Ellery, Kelly Ashbury and Robert Lence. Gary Trousdale and Kirk Wise directed the film and Don Hahn produced it. In addition to, Alan Menken composed the music of the film and Howard Ashman wrote the lyrics.
Why is it in Top 5?
It is considered as one of the best Disney films of all time and shortlisted in top 5 because of its unique plot with some fantastic music used in the film. The film tells the story of a prince who transformed into a Beast and a young woman named Belle whom he imprisons in his castle. To become a prince again, the Beast must learn to love Belle and win her love in return before the last petal falls from an Enchanted Rose, or he will remain a Beast forever.
Beauty and the Beast released on November 13, 1991. The film was a significant commercial and critical success, earning over $424 million in box office earnings throughout the world. The most significant achievement of the film is to receive total six nominations, including Best Picture, Best Original Score, Best Sound, and three nominations for its song in the Academy Award. It ended up winning two, for Best Original Score and Best Original Song. Moreover, Beauty and the Beast was the first ever animated film to be nominated for the Academy Award for Best Picture, and was the only animated film to hold this honor until 2009.
2. Up (2009)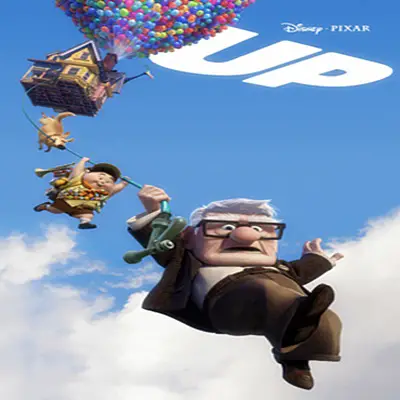 When Disney Renaissance ends and then the second golden age of Disney starts the journey. This journey became smooth and reached a new artistic heights through the work of the Pixar company which became part of the Disney organisation. They together made necessary creation of an Academy Award for best feature-length animated film. The film name is UP. Up is a 2009 American computer animation comedy-drama adventure film. Pixar Animation Studios produced this film and Walt Disney distributed it. Pete Docter is the director and Bob Peterson is the co-director of the film. He also wrote the film's screenplay. The music of the film composed by Michael Giacchino.
Why is it in Top 5?
It is one of the best creations of Disney and considered as one of Pixar's finest films for its touching, funny and graphically exciting characters. Obviously the story line, filmography and music is also good. The plot is about a widower, Carl and a young boy, Russell. They set out to South America by tying tons of balloons to Carl's house in order to fulfill a promise to his late wife Ellie.
The film has some excellent, mind blowing scenes. The animators who created the pack of balloons in Up actually created every single one. The film's special effect artist, Jon Reisch, told that, "The entire canopy filled with balloons. We didn't just simulate the outer shell." And they even got a specific count of exactly the number of balloons that was 10,297.
Up was Pixar's first film which presented in Disney Digital 3D. The film grossed over $735 million, and received universal acclaim, with critics calling it one of the best animated films of all time. The film won two Academy Awards, including Best Animated Feature and nominated for three more, including Best Picture. The director of the film wanted to make such a story where a man would give up all the backward and tedious life for the sake of love and do something exciting in the last stage of his life. Director Pete Docter successfully did his job. He created a wonderful romantic at the same time adventurous story through 3D animation.
3. Toy Story 3 (2010)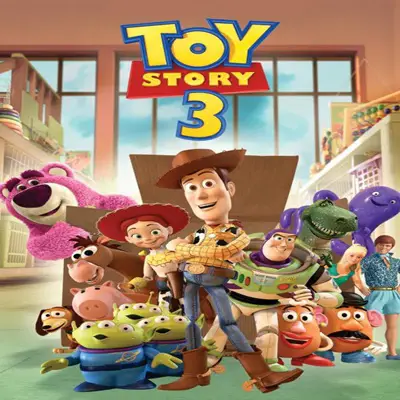 Toy Story 3 is the third film of the Toy Story franchise which released almost 11 years after the Toy Story 2. This time Lee Unkrich took over the job to direct the film in place of John Lasseter. As a result, film quality didn't lessen a slight. On the contrary, this film brought the ultimate excellence than the previous two.
Why is it in Top 5?
Among Toy Story franchise I think Toy Story 3 is the best or Disney's top ranking film as well. Toy Story 1 & 2 is also good but 3 is extraordinary in terms of several reasons. Such as, Grown up Andy and his toys, other supporting characters play a significant role, Toy Story 3 has a fantastic villain, Toy Story 3 has a better climax and overall CGI is much developed and better than previous two.
Like previous parts the plot of this film is based on Andy and his toys. The film shows that Andy has grown up now. It's time to move on College leaving home. Andy's toys came and settled in a day care center. But fate turned its back on them. Firstly leaving Andy and then the boundless torture of the wicked children in this new house. That's how Toy Story 3 plot moves forward and it ends up with a wonderful climax.
The budget of this film was more than the previous two. But the income was also more. 200 million budget film earned 10 billion worldwide. It is Pixar's most commercially successful film. It ranks 28th on the list of best movies of all time. However, the film's best achievement was winning the Best Animated Feature Film award at the 83rd Oscars.
4. Frozen (2013)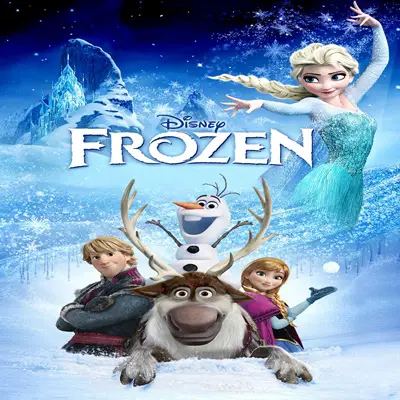 Frozen is an animated fairytale in the classic Disney manner, a new twist on Hans Christian Andersen's 'The Snow Queen'. Chris Buck directed this animation musical fantasy film. The main story of the film revolves around Elsa and Anna. Elsa, the princess of the Arendelle kingdom, became an unnatural person for the rest of her life because of a mistake she made in her childhood. She kept herself at home locked for many years. But later, Elsa learned to overcome her fears. She learns how to overcome everything and moves forward. Besides, the character of Princess Anna also brave enough in the film. Anna goes ahead with hundreds of problems and adversities of the forest. Finally brings back her sister in the kingdom as queen. Thus an engaging story comes in end.
Why is it in Top 5?
Lot of reasons are there to keep this film in the list of top 5. I am telling only the main reasons. First of all, there are several tear jerking moments in this film which are really touchy and carry educative lesson to learn. Characterization is perfect and music is catchy. The overall film is arranged by some excellent and enjoyable visuals.
The film also achieved significant commercial success, earning $1.280 billion in worldwide box office revenue, including $400 million in the United States and Canada and $247 million in Japan. By January 2015, Frozen had become the all-time best-selling Blu-ray Disc in the United States. Frozen won two Academy Awards for Best Animated Feature and Best Original Song (Let It Go). Another significant award is the Golden Globe Award for Best Animated Feature Film. Some film critics consider Frozen to be the best Disney animated feature film since the studio's renaissance era.
5. Zootopia (2016)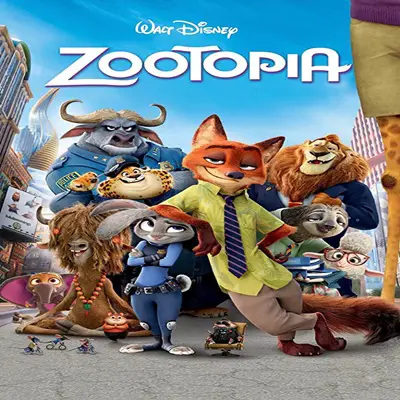 There is a nice city called 'Zootopia'. There are all kinds of mammals in this city. It can be called a metropolitan city of mammals. There is no human being. Everyone in this kingdom is a king. Everyone can build themselves as they wish. Rabbits can be police officers, rats can be godfathers of the underworld, bears can be rat bodyguards, foxes can be ice cream vendors. Moreover, there is no such condition like friendship and love have to be between the same species. Friendship or love between different species is allowed here. Rabbits can be friends with foxes, sheep can be friends with rabbits.
Suddenly, 14/15 carnivores went missing in this peaceful city. Then began the story of adventure and friendship to find out them. This beautiful story belongs to the film 'Zootopia' It is the 55th Disney animated feature film, directed by Byron Howard and Rich Moore, co-directed by Jared Bush.
Why is it in Top 5?
This animated buddy cop comedy film is suitable for everyone including kid, young and old. This is one of the valid reasons I kept this film in the top 5 list. In addition to, Zootopia is absolutely entertaining from start to finish. It features wonderfully imaginative and joyfully expressive animation, consistently smart humor as well as fun-loving silliness that everyone will find amusing. Cute and adorable characters are remarkable. There are plenty of such moments in this film where audience will get emotional punch.
Zootopia received generally positive reviews from critics, who praised its screenplay, animation, voice acting, subject matter, and Michael Giacchino's musical score. It opened to record-breaking box offices in several countries, and earned a worldwide gross of over $1 billion, making it the fourth-highest-grossing film of 2016. The film earned numerous glorification. It was selected as one of the top ten best films of 2016 by the American Film Institute. Last but not the least, the film received an Academy Award as well as Golden Globe award for Best Animated Feature Film.
Final Thoughts
In the film lover's mind, Disney fairy tale animated films always carry a special appeal. Although grown up people watch matured films but most of them spend their childhood in the world of Disney fiction. Some of them still watch films like Toy Story or Zootopia just to recall their golden times of childhood. Are you one of them?