How to be a Movie Star? Probably this question may arise in almost every renowned celebrity's mind when they were in the struggling phase of their career.
Well…For all, it will be narrated here proper step by step suggestions. Enthusiastic readers can go through the whole article. Let's know at first the acquaintance of a movie star.
Acquaintance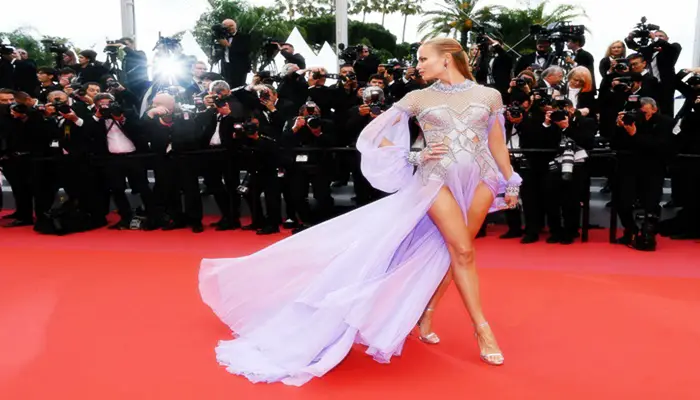 A movie star is a celebrity who is well-known or famous for his or her starring as well as leading roles in motion pictures. The term may also apply to an actor or actress who is recognized as a marketable commodity and whose name is used to promote a movie in trailers and posters.
The most widely known, prominent, and successful actors are sometimes called superstars by writers and journalists. According to an online dictionary, a movie star is an actor or actress who is famous for playing significant roles in movies.
Hot Leads to be a Movie Star
There has been an increasing trend in recent decades to associate the term only with those iconic leading actors whose careers were at their height in the 1930s, 40s, 50s, or 60s.
How to be a movie star? Every actor's dream is to become a star one day. But, not every actor succeeds. Becoming a movie star requires hard work, dedication, and patience. It means starting at the bottom of the ladder and working your way to the top.
However, to become a star you will need plenty of talent and most of all, lots of luck. If you follow the steps listed below, you will hopefully be on your way to becoming a movie star.
Build Acting Skills
Take advantage of school theatre. If you're in high school or college, there's no better time to start your acting career than now. Get involved with school theatre as soon as possible. Audition for school plays. High school drama programs are a great way for you to develop your acting skill. Start building your experience and skill as an actor from the very early stage of your life.
Get a Theatrical Degree
Although there are plenty of movie stars who didn't go to college or attend any University. A college or university degree is not compulsory to be a movie star but certainly, it is a plus point for an actor/actress. If you're coming out of high school with no theatre experience, getting no acting experience from your school or college life then a higher education degree will add value to your resume. It will be like a worthwhile step then. Research colleges/universities for their film study or related programs. Get admission and acquire a degree that will enrich your career.
Learn Acting
In addition, you can take acting short courses from different institutions. Try to attend acting-related workshops. If you're not in high school or college, you should still be getting acting training. Most movie stars have spent many years honing their acting chops. Any opportunity to do so will improve your chances. Search online for acting classes and workshops near you and take advantage of them.
Start Practicing
Get all the acting practice you can. You don't have to be in a movie or play to work on your acting skills. There are ways to improve your acting on your own as well. Make short films with your friends. If you have friends who are also interested in some aspect of acting or movie making, this is an option for building experience that requires no prerequisite or luck.
Look for local open casting calls. Search for movie projects that are being filmed in and around your area. You can search online for open casting calls in your area. Look for calls for independent projects. These jobs will often be unpaid, and you won't get any quality acting experience, but it's something to put on your acting resume, so don't avoid it.
Join Film Club
Search for a film club in your area and see what people are doing. This is usually a group of amateurs who want to have fun making movies and generally make it easy to get some acting experience under their belts. These groups are also good besides acting practice for instance if you want some practice of directing, operating a camera, or writing a script.
Search Classifieds
Search online classifieds. This is how many new faces have got their best gig to date. They usually are not paid but it's a great experience and something to add as your work sample in your portfolio. Sometimes you'll find students or amateurs directors are looking for actors to help out with a movie. These movies sometimes screen into film festivals. It is fun to see and most importantly you might get noticed by any renowned director or producer. This step also increases your future opportunities.
Create a Good Portfolio
You need a good resume and quality work samples. It's the first thing that agencies and casting directors will see and can make or break your chances at getting auditions. A quality resume/portfolio will include all of your acting experience, with details about the previous productions and your role. It will include vital statistics like your height, eye and hair color, and vocal range. It will include any sort of special skills you possess and your contact information. A good portfolio helps to represent your talents and so it is exigent.
Keep Giving Audition
Keep involving yourself in many auditions. These will help you to grow your experience and let you know about your lack which you can work on to rise. As an aspiring movie star, auditioning is one of your main jobs. Take as many auditions as you can and don't discouraged by rejection. Keep trying until you get a chance.
It will take nothing more or less than great patience and persistence to move through the acting ranks. Suppose, if a director likes something in your audition, then production goes well with you and the movie hits big then suddenly you are on your way to stardom. Just Imagine!
Getting into the Industry
Find a non-acting job in the industry. Plenty of famous actors started out with non-acting jobs and moved their way up. This is a common strategy for any profession. Start by looking for volunteer and interning opportunities in production companies. Try to build a good network with industry people so that your chances to enter the industry can increase.
Moreover, make a habit of networking. Finding positive role models and mentors is essential to learn if you want to go far in the film industry. Get used to talking to anyone and everyone involved with the production of whatever you're working on. Make friends and ask questions. However, increasing the size of your professional network will lead to more opportunities near future.
Conclusion
Above all, each and every step will increase your chances to be a movie star. But, keep in mind one of the biggest keys to any success is just patiently waiting for good opportunities and garbing them when they appear. Search for more help. Google the acting union in your area as they are a great place to find out what movies are shooting in your area. Likewise, you could also visit a local school that teaches film studies and ask them about potential opportunities. Who knows? Maybe a future movie star is hidden inside you. Try to discover it. Good Luck!